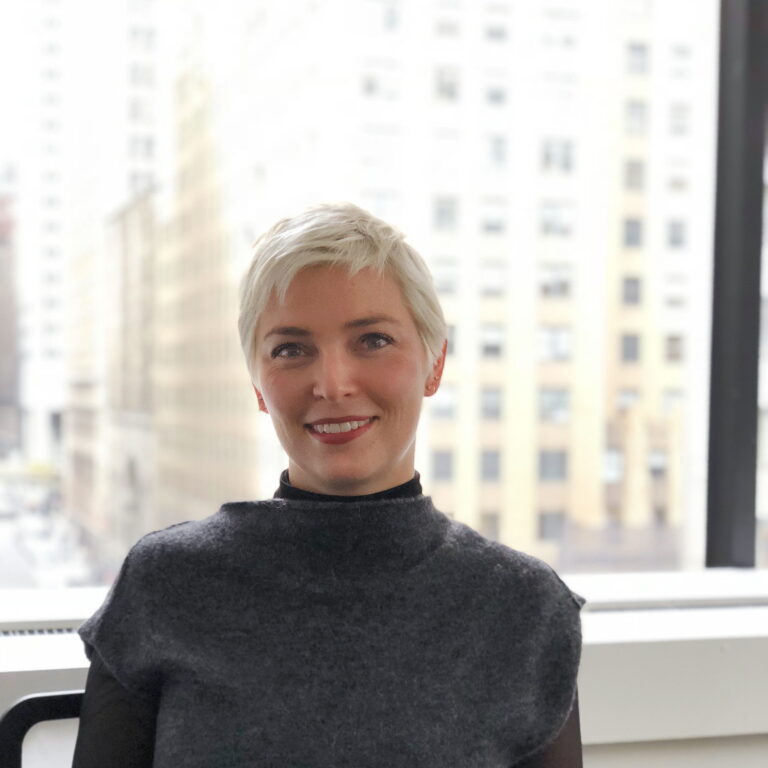 FROM THE CHAIR
Jessica Sohl
I am delighted for this opportunity to reach out to our many friends and supporters in this edition of GoWomen. I began my term as Chair of the Board of Directors on July 1. I would like to thank our immediate past chair, Ann Marie Wright, for her inspired leadership. I also extend a warm welcome to our newest trustees: Fraya Hirschberg Black, Emily Lonigro, and Naila Alexander. We look forward to the fresh energy they will bring to CFW.
In July, we helped celebrate Marjorie Craig Benton's 90th birthday, whose ongoing commitment to the Foundation is our lifeblood. Marjorie, along with Sunny Fischer, Iris J. Krieg, and the late Lucia Woods Lindley, established CFW in 1985. Marjorie's steadfast support allows the Foundation to lead the way to in the fight for equal rights and opportunities for women and girls. We are grateful for Marjorie's lifelong commitment.
August is Black Philanthropy Month, a global celebration of African-descent giving and funding equity. CFW proudly embraces this movement. The South Side and West Side Giving Circles for example, mobilize the philanthropic resources of women who are primarily from or live on Chicago's South and West Sides and in the south suburbs to invest in women and . girls.
August is also National Make-a-Will month, serving as reminder of the importance of planning for the future. In the U.S, women control a little over a third of household financial assets. Including a women's fund, such as CFW, into your estate will help CFW continue the journey of enhancing the lives of women and girls for years to come. CFW's Willie's Warriors, a leadership development cohort of Black women in the Chicago area, was created to honor and continue the legacy of the Reverend Willie Taplin Barrow, with support from Rev. Barrow's estate. As summer winds down, we are excited to accelerate our preparations for the 38th Annual Gathering. We encourage everyone to join in our inspirational signature fundraising event; please see below for more details.
Jessica Sohl
Chair
EVENTS
CFW's 38th Annual Gathering
Save the date! CFW's 38th Annual Gathering will be on Tuesday, October 31, at the Sheraton Grand Chicago.
OUR NEWS
Happy Birthday Marjorie Craig Benton
Pictured clockwise from bottom left, Jo Moore, Iris Krieg, Marjorie Craig Benton, Linda Wagner, Lora York, Sunny Fischer, Marcie Love, and Emily Dreke
Join us in wishing one of CFW's four Founders, Marjorie Craig Benton, a very happy 90th birthday!

We are seeking candidates for the following open positions:
The Director of Finance organizes and manages all foundation finances and serve as a strategic advisor to the President/CEO and all senior management. The job responsibilities include budgeting, forecasting, and strategic planning. The Director of Finance will oversee all fiscal reporting within the foundation, as well as current and future investment activity. 
The Program Officer, Women's Leadership Development, provides facilitation, coordination and community building for the Women's Leadership Development programs of CFW.This role is responsible for the Willie's Warriors Black Women's Leadership program, Cultivate: Women of Color Leadership program and Board Member Boot Camp and Boot Camp Express.
Find the full job descriptions here.
Staff Update: Brandi Hovizi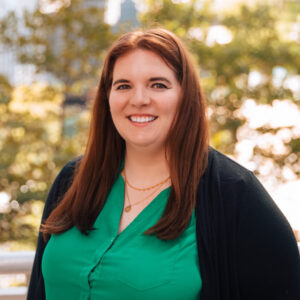 Brandi Hovizi has over a decade of experience in the nonprofit sector, the majority of which has been directly related to fundraising operations. Her experience includes front-line fundraising, stewardship, and extensive donor reporting. She has developed database training programs from the ground up and is continually pushing for the integrity-oriented mentality of good data in—good data out. Prior to joining the Chicago Foundation for Women in the role of Manager of Database and Development, she was a Business Consultant with Blackbaud, Inc supporting nonprofit organizations in their transitions to the Raiser's Edge NXT platform. Brandi holds a Bachelor of Arts from Western Michigan University. In addition, she received her Master of Communication from Loyola University Chicago. As a member of the Nonprofit Leadership Alliance, she holds a National Certificate in Nonprofit Management and Leadership.
If you'd like to connect with Brandi, reach her via email at bhozivi@cfw.org. 
Staff Update: Inaara Sultanali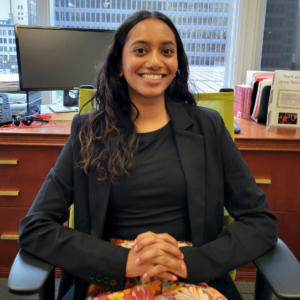 Inaara Sultanali is a recent alumna from DePauw University, holding a B.A in Public Health along with a double minor in Psychology and Women, Gender, Sexuality Studies. Prior to joining Chicago Foundation for Women as the Special Events and Marketing Associate, Inaara served as the Lead Research intern at the Center for Diversity & Inclusion on DePauw's campus, creating and implementing communal events for students of color in order to commit to student identity development, empowerment, and advocacy, all while concentrating on systemically underrepresented populations. Inaara has also devoted scholarship towards Black maternal health, calling out an immediate need for anti-racist healthcare and economic systems as Black maternal mortality is at its all time highest in the United States. Inaara is excited to now dedicate her time to the nonprofit sector, advocating for the wellbeing of women and marginalized groups.
If you'd like to connect with Inaara, reach her via email at isultanali@cfw.org.

The Brinson Foundation is hiring!
The Brinson Foundation is seeking to hire a highly qualified candidate with excellent communication, analytic, and administrative skills to fill a full-time Grants Manager/Executive Assistant position.The candidate must have the ability to interact with a variety of external and internal audiences, including Foundation and family office staff, board members, and nonprofit representatives. To apply visit here.
Black Founder Startup Grant
SoGal Foundation has teamed up with Winky Lux, bluemercury, twelveNYC, Twilio, Walmart.org's Center for Racial Equity and other sponsors to make a small step towards progress by providing several $10K and $5K cash grants to Black women or nonbinary entrepreneurs. To apply visit  here.
City of Evanston Entrepreneurship Support Grant
The program is intended to assist in the growth of jobs in Evanston through entrepreneurship, helping residents and local business owners to create jobs by starting and retaining sustainable small businesses. Funds can be used to cover operating expenses, equipment, licensing fees, and other eligible expenses. Learn more about eligibility  here.
The City of Chicago Law Department is hiring!
The City of Chicago Law Department is hiring for entry, mid, and supervisor level attorneys. View the open positions and job descriptions here.
Community Resources
Support Minority and Women-Owned Businesses
Search by various criteria the City of Chicago minority and women-owned businesses here.
Bossy Chicago has curated a list of women-owned businesses in various sectors across Chicago, which you can find here.
YShop – YWCA Metro Chicago's online store, offering a curated selection of goods and services with a portion of each sale benefiting YWCA
Mental Health Resources
The National Alliance on Mental Illness (NAMI) has compiled a list of mental health resources you can find here.
2-1-1 Metro Chicago Hotline
211 Metro Chicago is a free resource connecting all Cook County residents with essential health and social services to help them meet their basic needs. Trained, local specialists are available 24/7 to connect individuals with the support they need, such as food, housing, utility assistance, access to health care, and other vital resources. Learn more here.
BACP Nonprofit Ongoing Programming
Register for upcoming workshops and webinars for Chicago BACP's Nonprofit Capacity Building Program. Learn more here.