Remembering Sondra Berman Epstein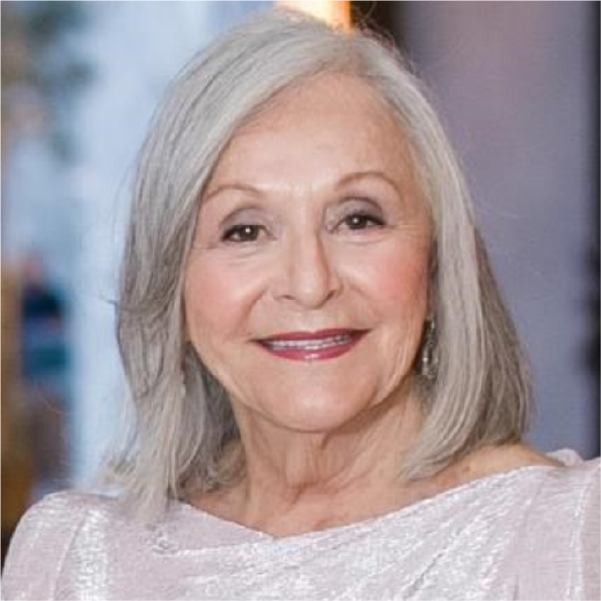 Sondra Berman Epstein, also known as Sondy or "Donna, Nonna & G.G." passed away in October of 2020.
When longtime Chicago Foundation for Women (CFW) supporter and past Board Member Sondra Berman Epstein passed away in October of last year, the loss was felt by many throughout the CFW community who knew and loved her deeply. Chief among them was herdear friend and self-described "sister-wife," Maria Bechily.
"I would always tell her, 'You are the most immature, mature person I know," says Maria, with a laugh.
To be sure, if you had the opportunity to share space and time with Sondra, you could be confident it would be filled with joy and laughter. Long after her CFW Board service came to an end in 1999, Sondra remained a steadfast supporter of CFW, joining Maria and their mutual dear friend Abby O'Neil every year at CFW's Annual Luncheon. Sondra would often joke that CFW could always count on the "law firm" to sponsor a table (AKA the fictional law firm of "Bechily, Epstein and O'Neil").
Sondra's heart was full of love and light, and it was also full of passion. She never missed an opportunity to talk about issues most critical to her, including pay equity, education access for girls, immigration reform, and ending gender-based violence.  "Our mother considered her involvement with Chicago Foundation for Women to be both critical and rewarding," says Marcy Padorr and Adam Berman, Sondra's children.  "As a mother that started her own public relations business, Sondra appreciated the services and support CFW provides to women and their families."
Recently, Marcy and Adam made a remarkable, $100,000 investment in CFW's Endowment Fund to carry forth their mother's commitment to justice and equity for all of Chicago's women and girls.
"Our grant earmarked specifically to the Chicago Foundation for Women Endowment Fund aligns with Sondra's support of an organization with a strong track record of providing high quality educational, advocacy and social programs for women of all backgrounds in the Chicago area," Marcy and Adam said. "This donation to CFW's Endowment Fund will help CFW continue its valuable work to provide opportunities to Chicago women and their families."
Throughout its 35-year history, Chicago Foundation for Women has had the honor to stand on the shoulders of a great many outstanding women: trailblazers, leaders and philanthropists that have graced the organization with their time, talent and treasure. Now, thanks to her children's
loving gift in her memory, Sondra Berman Epstein's legacy of joyful impact on women and girls will be everlasting – today, tomorrow, until we are equal.
To read Sondra's full obituary, visit here.
To get started, contact Teni Odunsi (Manager of Corporate and Foundation Relations) at todunsi@cfw.org.