Chicago Foundation for Women announces that Sunny Fischer, one of its founders, will serve as its Interim President. Sunny is a seasoned professional working with foundations and non-profit organizations on strategy, planning, program evaluation, facilitation, and organizational governance. She has special expertise in arts and culture, community design, women's rights, and public housing.
We have also been working with Connie Lindsey — former Executive Vice President and head of Corporate Social Responsibility and Global Diversity, Equity and Inclusion for Northern Trust – who is consulting with the Board and senior staff on organization structure and strategy as we continue carrying out our mission to invest in girls and women as catalysts for building stronger communities.
Chicago Foundation for Women's Annual Gathering will take place on Tuesday, October 31. We are thrilled to welcome civil rights activist Amanda Nguyen, who will share her impactful work regarding racial and gender equity. Amanda Nguyen is the founder of Rise, a 2019 Nobel Peace Prize Nominee, and a 2022 TIME Woman of the Year.
Each year, CFW invites leaders who are dedicated to increasing resources and opportunities for women, girls, trans, and gender nonbinary individuals in the community to serve as the Co-Chairs. This year, we are lucky to have two amazing Co-Chairs- Jessyca Dudley and Gwendolyn McNutt- who through their commitment to women and girls embody the theme of this year's Annual Gathering: Nevertheless, We Persist.
We recently spoke to Jessyca Dudley and Gwendolyn McNutt to hear why they decided to chair this year's event and what the theme means to them.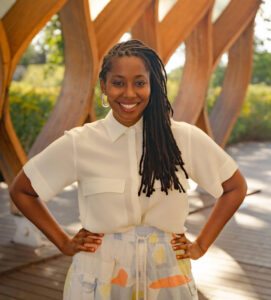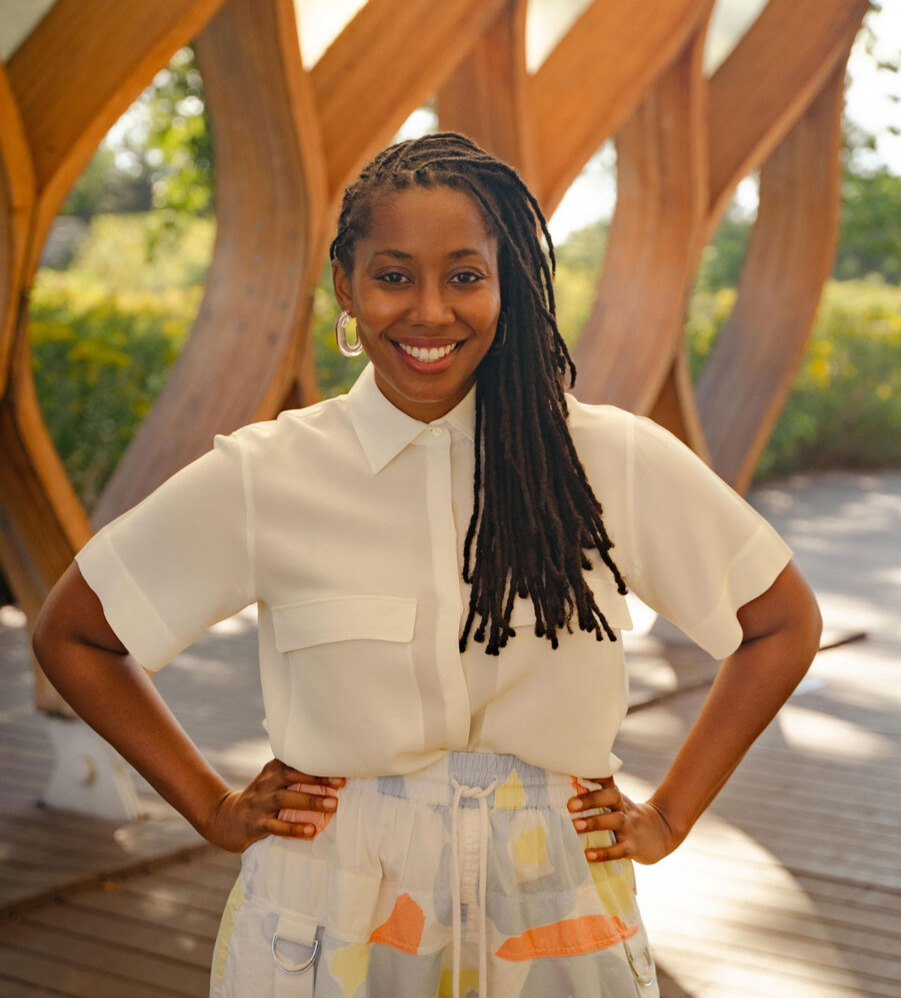 Jessyca  Dudley (she/her) is an experienced social sector leader and strategic advisor who has supported individuals and organizations in shaping their strategy, implementation, and learning to advance racial equity.
As the founder and CEO of Bold Ventures, she leads a dynamic team and develops strong and trusting relationships with clients through facilitation and stakeholder engagement that enhance the impact of their efforts.
Jessyca's prior leadership roles include serving as the Executive Director of Chicago African Americans in Philanthropy, as a Director at Arabella Advisors where she developed new strategy approaches and advocated for investment in BIPOC communities, and as the Gun Violence Prevention program officer for the Joyce Foundation.
What inspired you to Co-Chair, recognize, and celebrate CFW's 38th Annual Gathering?
The Annual Gathering plays an important role in engaging our Chicago community in understanding and acting to support the critical work of women, girls, trans, and gender nonbinary leaders working to create thriving, safe, and just communities. Women's funds like the Chicago Foundation for Women are a powerful force in philanthropy dedicated to connecting the well-being and success of people who identify as women to the well-being and success of their communities – the Annual Gathering is an opportunity to promote the importance of these efforts. 
What motivates you to continue the fight for gender and racial equity?
My lived experience and the experiences of my community connect me to the global fight for the rights of women, and to Black women in particular. Freedom, safety, and justice are not universally enjoyed by all women. The desire to experience these ideals for myself and for my community motivates my continued fight for gender and racial equity. 
How would you define our 38th Annual Gathering theme: Nevertheless, We Persist? What does it mean to you?  
Women, girls, trans, and gender nonbinary leaders have repeatedly demonstrated the power and impact of collective action to propel social change. Despite being violently denied freedom and justice, centuries of resistance and protest have paved the way for the advancement of movements committed to the ideals of human, civic, and social rights. Our continued collective persistence is critical to the possibility of achieving these ideals.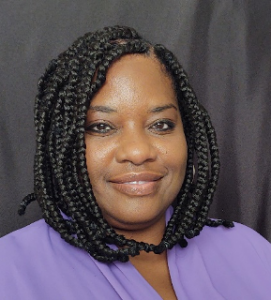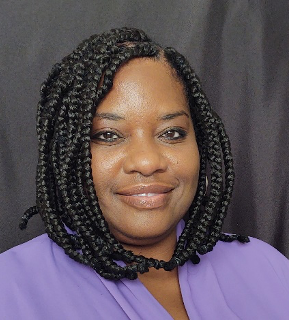 Gwendolyn is a Regional External Affairs Manager with Comcast, with more than 30 years of experience. In her current role, she manages employee volunteer opportunities and is responsible for managing community impact events, initiatives, and partnerships, working with nonprofit organizations, and overseeing event sponsorship opportunities.  
 What inspired you to Co-Chair, recognize, and celebrate CFW's 38th Annual Gathering?  
 What inspired me most to Co-Chair and celebrate CFW's 38th Annual Gathering is the opportunity to lift up other women. When we support women and girls, their self-esteem is boosted, families thrive, and communities succeed. I am humbled by this organization and the knowledge and support it provides to all women and issues that face them. 
  What motivates you to continue the fight for gender and racial equity?  
 Gender and racial equity are a human right for everyone. My motivation was deeply rooted in me by my mother. She was an advocate for me, my sister, and exercising your right to vote. As a child, I attended many election precincts where she was a poll worker. She explained to me why we were there, and why it was so important for me as a woman and person of color to have my voice heard. If we do not advocate for ourselves and for equity in all things, no one else will. 
  What are some things that have influenced your passion to become an advocate for women and girls?  
 Girl Scouts. I can't say enough positive things about them. I was a Girl Scout for many years, from a Brownie through Cadettes. They taught me to be myself, to be enterprising, to be a leader, to always learn new skills and to look for ways to volunteer and serve others. That knowledge I received as a child has continued throughout my life and influences the decisions I make today. The strength and knowledge that scouting gave me are things that I want to pass along to other women and the next generation of girls. When women support each other, allyship begins and change happens. Passion and support for others make women and girls more visible and increases the number of strong future leaders. 
 How would you define our 38th Annual Gathering Theme: Nevertheless, We Persist? What does it mean to you?  
The event theme reminds me that we must continue to speak up and not let obstacles get in the way of creating change. To me it means that we as women cannot and will not be overlooked or silenced by any group or society as we have been in the past. 
We hope you will join co-chairs Jessyca and Gwendolyn at the Annual Gathering Nevertheless: We Persist as they welcome Chicago's philanthropists, grassroots community leaders and corporate partners and hundreds of long time supporters who share CFW's commitment to gender and racial equity.   
Events
38th Annual Gathering
CFW's 38th Annual Gathering will be on Tuesday, October 31, at the Sheraton Grand Chicago. NEVERTHELESS, WE WILL PERSIST. We have ramped up our work because we believe that economic security, freedom from violence, and enhanced access to health services and information benefit all women and girls. Register today here.
WSGC Cocktail for a Cause
The Western Suburbs Giving Circle of CFW invites current and prospective members to kick off another year of grantmaking with Cocktails for a Cause at the elegant Lifetime Fitness Oak Brook, on Wednesday, September 13th, at 6:00 pm. Seats are limited! RSVP now here!
Joint Grantee Celebration
The South Side Giving Circle and West Side Giving Circles will be coming together to acknowledge our partners who received grant and leadership awards from both circles in 2023. Join us at The Homan Square Community Center on September 17th from 2:00-4:00 pm! Register today here.
We are seeking candidates for the following open positions:
The Program Officer, Women's Leadership Development, provides facilitation, coordination and community building for the Women's Leadership Development programs of CFW.This role is responsible for the Willie's Warriors Black Women's Leadership program, Cultivate: Women of Color Leadership program and Board Member Boot Camp and Boot Camp Express.
Find the full job descriptions here.

Lloyd A. Fry Foundation is hiring!
The Lloyd A. Fry Foundation seeks to hire a full-time Grants and Operations Coordinator to support the Foundation's grantmaking, program administration and day-to-day operations. This position works closely with members of the Program and Administrative teams, playing an integral part in supporting and coordinating various administrative, financial, and communications functions related to grantmaking within the Foundation. To apply visit here.
Polished Pebbles Girls Mentoring Program is Growing!
LatinX Workforce Development Program Coordinator
This a new opportunity with Polished Pebbles! The LatinX Workforce Development Program Coordinator will have the opportunity to creatively contribute to this new program's direction and growth.The Program Coordinator is responsible for the successful planning, execution, and analysis of assigned Polished Pebbles LatinX Workforce Development programs. To apply visit here.
The Program Facilitator
The Program Facilitator is responsible for facilitating and supporting Polished Pebbles curriculum and leading activities for the mentees and Polished Pebbles stakeholders helping to increase their confidence, encouraging active participation and long-term involvement across all Polished Pebbles Programs. Program Facilitators are also responsible for the timely collection of compliance data for effective program evaluation and feedback to ensure our programs stay relevant to all mentees. To apply visit here
The Brinson Foundation is hiring!
The Brinson Foundation is seeking to hire a highly qualified candidate with excellent communication, analytic, and administrative skills to fill a full-time Grants Manager/Executive Assistant position.The candidate must have the ability to interact with a variety of external and internal audiences, including Foundation and family office staff, board members, and nonprofit representatives. To apply visit here.
City of Evanston Entrepreneurship Support Grant
The program is intended to assist in the growth of jobs in Evanston through entrepreneurship, helping residents and local business owners to create jobs by starting and retaining sustainable small businesses. Funds can be used to cover operating expenses, equipment, licensing fees, and other eligible expenses. Learn more about eligibility  here.
The City of Chicago Law Department is hiring!
The City of Chicago Law Department is hiring for entry, mid, and supervisor level attorneys. View the open positions and job descriptions here.
Community Resources
Support Minority and Women-Owned Businesses
Search by various criteria the City of Chicago minority and women-owned businesses here.
Bossy Chicago has curated a list of women-owned businesses in various sectors across Chicago, which you can find here.
YShop – YWCA Metro Chicago's online store, offering a curated selection of goods and services with a portion of each sale benefiting YWCA
Mental Health Resources
The National Alliance on Mental Illness (NAMI) has compiled a list of mental health resources you can find here.
2-1-1 Metro Chicago Hotline
211 Metro Chicago is a free resource connecting all Cook County residents with essential health and social services to help them meet their basic needs. Trained, local specialists are available 24/7 to connect individuals with the support they need, such as food, housing, utility assistance, access to health care, and other vital resources. Learn more here.
BACP Nonprofit Ongoing Programming
Register for upcoming workshops and webinars for Chicago BACP's Nonprofit Capacity Building Program. Learn more here.