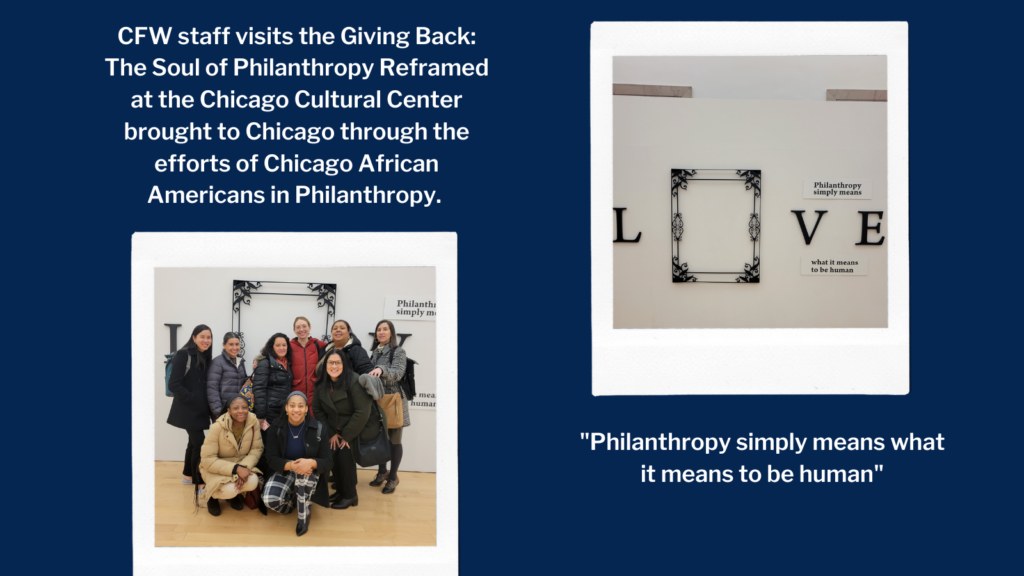 The confluence of Valentine's Day and Black History Month has me thinking about LOVE.
You may not get my connection between Black History Month and Love, but at its core, Black History Month is a celebration of Love for Black people, our struggles, and triumphs in the face of unrelenting bigotry and bias.
When Carter G. Woodson first created Negro History Week in February 1926, he wanted to ensure that school children would be exposed to Black history. He understood how important knowing one's history was to the forming of a positive self-identity. He also wanted to use history to prove to white America that Blacks had played important roles in the creation of America and thereby deserve to be treated equally.
Today, there are growing divisions about teaching Black History. For the past few years, some elected officials have been politically attacking the teaching of race, discrimination, and so-called "controversial" topics in history in schools. According to Education Weekly,
44 out of 50 state legislatures in the U.S. have proposed anti-critical-race-theory laws, fundamentally limiting how teachers can discuss the realities of racism, sexism, and issues of systemic inequality in the classroom.
Black history is important and should be taught to all students, not just African-American students. There is more to African Americans than the negative stories and stereotypes seen on television, movies, and the news.
If all that children are ever taught about African Americans is what they see on television, in movies and on the news, they will have a skewed and negative view of African Americans, which will impact how they treat African Americans and how they view the treatment of African Americans. Simply put, the cycle of racism in America is doomed to continue. Black history is needed to give students both the correct facts about African Americans and to teach them to think properly about the contributions of African Americans both historically and currently. Building this awareness is the only way we can hope to build cultural appreciation and end racism and xenophobia. Students can learn compassion and attempt to show love to whomever they meet.
Rev. Dr. Martin Luther King Jr. famously said "Darkness cannot drive out darkness; only light can do that. Hate cannot drive out hate; only love can do that."
I think the connection to Valentine's Day is easy for everyone to follow. But I think it's worth noting that the day originated as a Christian celebration honoring St. Valentine, who was martyred and murdered for his advocacy on behalf of persecuted Christians. Today, the day is centrally focused on romantic love. For this letter, I'd like to focus on the concept of Agape. Agape is defined as love for everyone and closely linked to charity and empathy. Agape is central to our work at CFW.
Our belief in the inherent worth of all women and girls, is based in love. Our belief in the right of individuals to make choices and have control over their minds, bodies and spirits has love at its core. What's more, love is at the center of our envisioning of a world in which all women, girls, trans, and gender nonbinary people have the opportunity to thrive in safe, just and healthy communities.
In this way, our everyday is a love letter to the women, girls, trans, and nonbinary people who call Chicago home. We love you and we hope it shows in our work.
If you need a little love inspiration, take a listen to one of my favorite love songs
"These Three Words". When was the last time you told someone "I Love You"?
While I have you, please join us for a CFW "Love Fest" as we celebrate the accomplishments and contributions of some amazing leaders at our Impact Awards.
The Awards Ceremony is March 29th at the Harold Washington Library Center. I hope to see you there.
Here's to treasuring life, our family and learning to love others.
Sending love and light, 

Felicia Davis Blakley
President and CEO
Chicago Foundation for Women
Join us on Wednesday, March 29th, at Harold Washington Library's Winter Garden. We will celebrate women leaders who have impacted the lives of women, girls, trans and gender nonbinary individuals in the Chicago region. Register today  here!
Kendra Scott Gives Back to CFW's North Shore Giving Circle
Shop at Kendra Scott on March 8th at Old Orchard Mall from 4-6 pm to give back to CFW's North Shore Giving Circle for International Women's Day! Shop online March 8th-9th at kendrascott.com using code GIVEBACK-DQWSJ.
CWTA's 2023 Women's Mayoral Forum
CFW will be co-sponsoring CWTA's 2023 Women's Forum on March 11th at the Chicago Temple. The forum will be held in the event of a mayoral runoff election. Watch registration and streaming info here.
CFW is a community partner for the world premiere of the comedy "A Town Called Progress" by Chicago playwright, Trina Kakacek. Performances will run from March 16th to April 15th at The Den Theater, 1331 N. Milwaukee Avenue. Purchase your tickets here.
Are you a feminist? Baby August is modeling CFW's, "Hello I'm a Feminist" onesie. Visit our online  shop  to see all of our merch for both babies and adults. We also have mugs, masks, and totes!

We are seeking candidates for the following open positions:
Manager of Donor Data and Stewardship is responsible for coordinating and overseeing CFW's fundraising efforts and operations by providing support services, including analysis, applications support, list management, business process, and other services related to all donor data used by CFW.
Director of Communications & Events Marketing will oversee all communications involving the organization, including developing and implementing communication strategy and a broad and diverse range of marketing communications.The
Special Events & Marketing Associate will assist with the coordination and implementation of revenue generating and community events for Chicago Foundation for Women. In collaboration with the Events Manager, the Director of Communications and Events Marketing, the Chief Development Officer and other team members, the Associate will assist in developing and executing strategies to expand and engage our community of stakeholders.
Find the full job descriptions  here.
WVON- Matt McGill Afternoon Show
CFW's President & CEO, Felicia Davis Blakley joined Matt McGill to discuss how CFW supports women and girls and how CFW is finding ways to support community leaders and organizations that are at those intersections to help communities thrive. Listen to the full interview here. 
The Innovator's Guide to Chicago
Chicago Innovation hosted The Innovator's Guide to Chicago event bringing business, civic, and tech leaders together for one night at the Museum of Contemporary Art. CFW President and CEO, Felicia Davis Blakley, participated in the panel with Michael Fassnacht, Sam Yagan, Maura O'Hara, Amanda Lannert , and the panel was moderated by Luke Tanen.
CAAIP at the Chicago Cultural Center for Giving Back: The Soul of Philanthropy Reframed and Exhibited
The Soul of Philanthropy is a comprehensive, multimedia exhibit that reframes portraits of philanthropy. It will also include a robust offering of talks, panel discussions, and public forums designed to explore a broad range of topics. Get more information to plan your visit at  TSOPChicago.org. Check out events here.
Black Founder Startup Grant
SoGal Foundation has teamed up with Winky Lux, bluemercury, twelveNYC, Twilio, Walmart.org's Center for Racial Equity and other sponsors to make a small step towards progress by providing several $10K and $5K cash grants to Black women or nonbinary entrepreneurs. To apply visit  here.
City of Evanston Entrepreneurship Support Grant
The program is intended to assist in the growth of jobs in Evanston through entrepreneurship, helping residents and local business owners to create jobs by starting and retaining sustainable small businesses. Funds can be used to cover operating expenses, equipment, licensing fees, and other eligible expenses. Learn more about eligibility  here.
Between Friends is hiring an Executive Director 
The Executive Director of Between Friends will lead and oversee all affairs related to the organization, and is responsible for directing and overseeing the operations of the agency, including fundraising, fiscal management, program management, public relations, and implementing the Boards' directives. The successful candidate must be a skilled leader, and comfortable working in a highly collaborative environment where self-care is emphasized. Learn more here.
A Long Walk Home is seeking a Development Director
ALWH is seeking a full-time Development Director who will be responsible for the fundraising efforts within an organization; building relationships, securing philanthropic support that helps to fuel programs or projects. The Development Manager works closely with the Executive Director and Director of Operations and Partnership to identify, solicit, and steward gifts in support of A Long Walk Home's mission. Learn more here.
Bally's Job Opportunities
Want to learn more about casino job opportunities in Chicago? Bally's will partner with City Colleges of Chicago this spring to train people to become table games dealers. RSVP for a February info session here.
The City of Chicago Law Department is hiring!
The City of Chicago Law Department is hiring for entry, mid, and supervisor level attorneys. View the open positions and job descriptions here.
Community Resources
Support Minority and Women-Owned Businesses
Search by various criteria the City of Chicago minority and women-owned businesses here.
Bossy Chicago has curated a list of women-owned businesses in various sectors across Chicago, which you can find here.
YShop – YWCA Metro Chicago's online store, offering a curated selection of goods and services with a portion of each sale benefiting YWCA
Mental Health Resources
The National Alliance on Mental Illness (NAMI) has compiled a list of mental health resources you can find here.
2-1-1 Metro Chicago Hotline
211 Metro Chicago is a free resource connecting all Cook County residents with essential health and social services to help them meet their basic needs. Trained, local specialists are available 24/7 to connect individuals with the support they need, such as food, housing, utility assistance, access to health care, and other vital resources. Learn more here.
Nonprofit Capacity Building Readiness Summit
The City of Chicago's next Nonprofit Readiness Summit is Thursday, March 9. The session will support community-based organizations and service providers to become more aware of & better positioned to apply for Chicago BACP Recovery Plan opportunities. Register today here.