For many of us, the holidays are a time when we reflect on what the year has brought us and what we have accomplished. In addition to reflecting on the year we've had, I'm continuing my tradition of sharing CFW's holiday wish lists reflecting on where we are today and what I hope we can accomplish as members of the philanthropic community in the year ahead. You already know that 2022 has been a year filled with mixed emotions; a rollercoaster; if you will. I won't belabor you with a recount of all the harm our communities have faced throughout the year, from wars across the globe to the roll-back of protections that should have been enshrined in the U.S. Constitution decades ago. I do, however, want to think about the good things this year has brought:
Calls for justice across the globe have highlighted the need to ensure communities are heard and supported 
Supporters of choice and bodily autonomy made their voices heard, keeping Illinois a safe haven for all women 
All 50 states have now elected to send a woman to Washington, with a record 149 women serving in the 118th Congress in 2023 
CFW awarded $3.4 million through more than 230 grants to support women, girls, trans, and gender nonbinary individuals across the Chicago region, in continuation of our  SHEcovery™  initiative.
Sending love and light,

Felicia Davis Blakley
President and CEO
Chicago Foundation for Women
CFW will be co-sponsoring the 2023 Mayoral Forum at the Chicago Temple on January 14th from 2:00-4:00 pm. Hear what the mayoral candidates have to say about the issues women care about! Reserve free tickets below. Seats are limited! Carol Marin and Cheryl Corley will moderate the forum.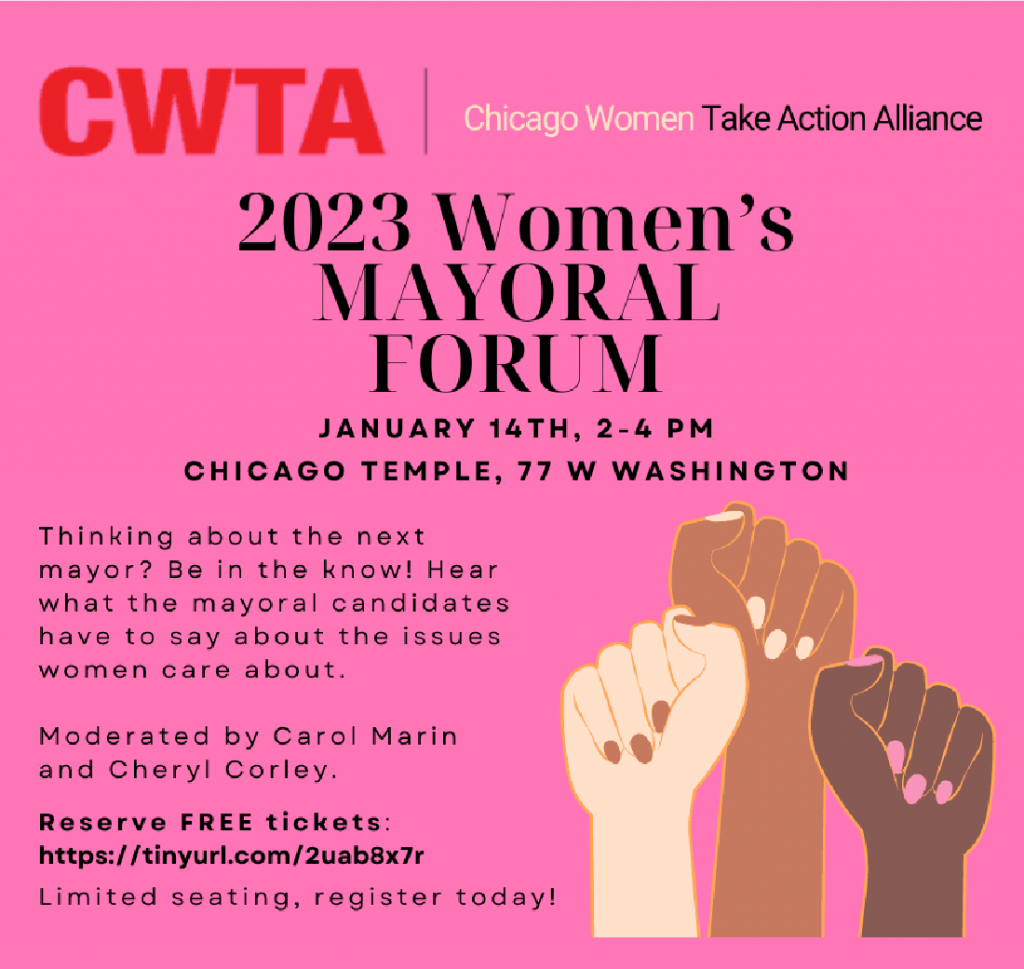 CFW opens application for 2023 Spring Grant Programs/Cycles. Due date for all applications is February 6.
Funding opportunities include:
Primary Cycle focused on general operating and program support (both direct service and advocacy) across all three issue areas
Epidemic of Violence: Missing and Murdered Women of Color focuses on program and general operating support grants supporting community solutions, interventions, and deeper interrogations to understand the root causes of this on-going epidemic
Reproductive Justice Champion focused on women of color-led organizations and efforts to build the reproductive justice movement
Additional Funding Opportunities:
Applicant orientations are scheduled for Thursday January 12 at 3:00-4:30pm and Tuesday January 17, 9:00-10:30am  
RSVP to attend an orientation session here.
You can find the applications on CFW's grant platform here.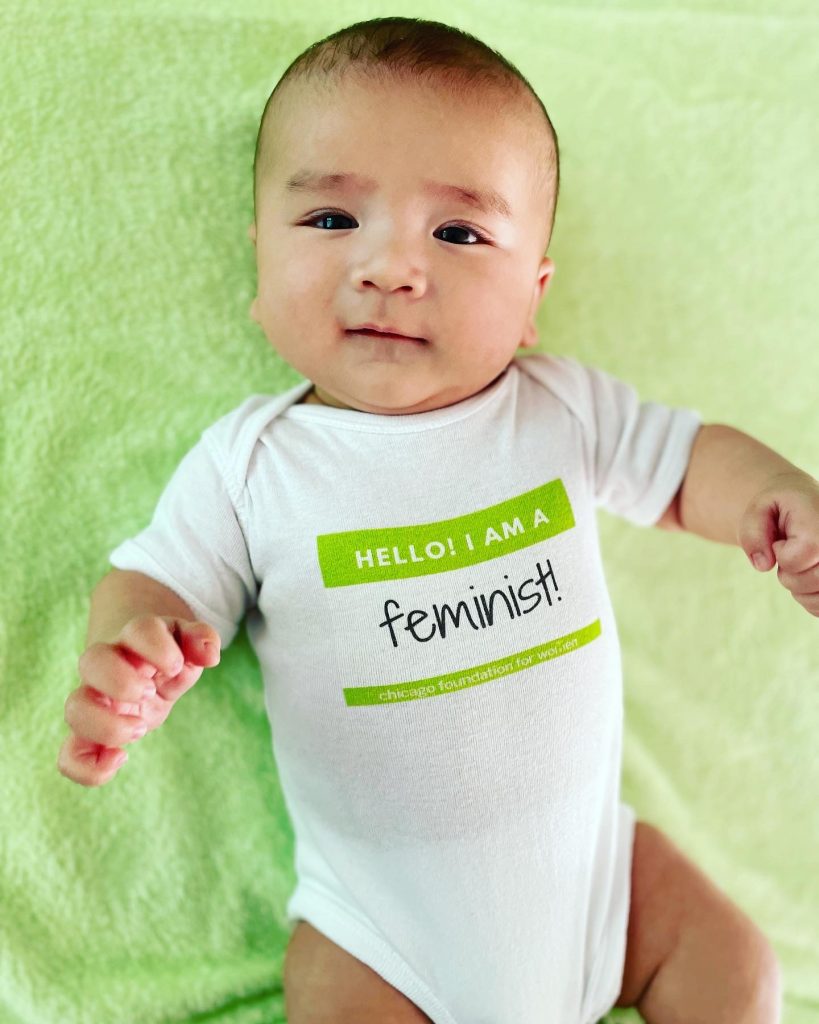 Are you a feminist? Baby August is modeling CFW's, "Hello I'm a Feminist" onesie. Visit our online shop to see all of our merch for both babies and adults. We also have mugs, masks, and totes!
Manager of Donor Data and Stewardship is responsible for coordinating and overseeing CFW's fundraising efforts and operations by providing support services, including analysis, applications support, list management, business process, and other services related to all donor data used by CFW.
Find the full job descriptions here.