Training for Individual Board Members
Board Member Boot Camp is designed for individuals with limited or no experience on nonprofit boards. The program is open to all. Women-identified people are encouraged to apply.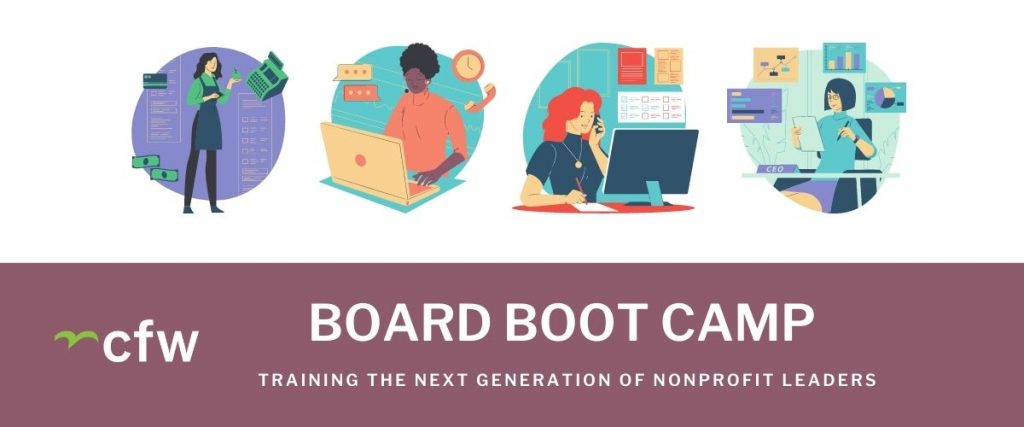 Become an Effective Nonprofit Board Member
Want to serve on a nonprofit board? Unclear of the role of a board member? Not sure how to find the right board?
Board Member Boot Camp is a comprehensive, interactive, multi-day training for individuals interested in nonprofit board service; inclusive of networking/connection with organizations recruiting for board members.
Participants will gain skills in topics such as board roles and responsibilities, understanding nonprofit financials, and fundraising basics through workshops, activities, and panel discussions with current nonprofit board members. In addition to learning about board roles, Board Member Boot Camp participants will engage in conversations about diversity, equity, and inclusion in board development.
Space is limited, scholarship opportunities are available.
Questions about the Board Member Boot Camp? Contact Marline Johnson (Program Officer) at mjohnson@cfw.org.